THALI
Thali is a non profit organization and is registered as a Trust under the Government of Pakistan. It came into existence with the objective of feeding the less fortunate through meals the more fortunate take for granted. Food, being the most basic human need, is denied to many. Thali's main focus is addressing this necessity, but it also supports other social causes.
http://www.facebook.com/group.php?gid=65601527672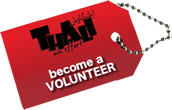 RIZING ERA
Rizing Era is a social welfare organization, founded in June 2011, with its hub in Lahore. It is an effort by the youth to do something for the betterment of society. The three goals of Rizing Era are better Education, Environment, and Health. The organization works by coordinating the activities of a network of volunteers. The organization aims to provide betterment to all sections of society, down to the village level.
http://www.facebook.com/pages/Rizing-Era/164172873644423

Karachi Relief Trust
The Karachi Relief Trust is a Disaster Management Voluntary Organization that first came together to provide relief to the people of Baluchistan and Sindh who were hit by cyclone Yemyin in 2007. Since then, the organization has expanded and has been active during floods, cyclones and droughts. KRT is now handling more than 22,000 people in Sindh. Led by a board of trustees, and supported by many corporate and individual supporters and corporate partners, the Karachi Relief Trust has various ongoing projects to help victims of the 2010 floods. Projects include building shelters for the homeless, providing clean drinking water, providing food and household packages, sending out medical teams and managing camps. KRT invites volunteers to come and participate in its programs.

Shahina Aftab Foundation
Shahina Aftab Foundation (SAF) is an NGO whose primary objective is providing women who are set back in life by the impact of natural disasters/conflicts/social exclusion/ hardship & distress, with tools & skilled to restart their lives. This is done through skill based training, empowerment & sustainable income generating project. The aim is to empower women to be "agents of change" who provide for themselves, their children and play an active role in community development. SAF also advocates on social issues such as the environment, corporate social responsibility and calamity management.
http://www.facebook.com/pages/Shahina-Aftab-Foundation/139072129454772